As a Blogger, my computer is so important to me. It contains so much significant information, I couldn't imagine it getting sick. I take my dear laptop with me everywhere. I would not be able to accomplish anything without it. As a mother, my computer is also important. Do you have any idea how many irreplaceable baby pictures are on my laptop? Of course I backup my photos with online storage, but it would still be devastating if my computer ever crashed.
It is important to take strategic actions to avoid computer problems. For example, I bet you use a Virus scanner/blocker of some sort? Sadly it is not safe to surf the web without proper protection. I have seen the poignant efforts of poor Matty trying to save his precious Mac when the screen went black for good. I couldn't imagine having to go through the loss of another computer. So I make sure to work proactively towards keeping my laptop in good condition.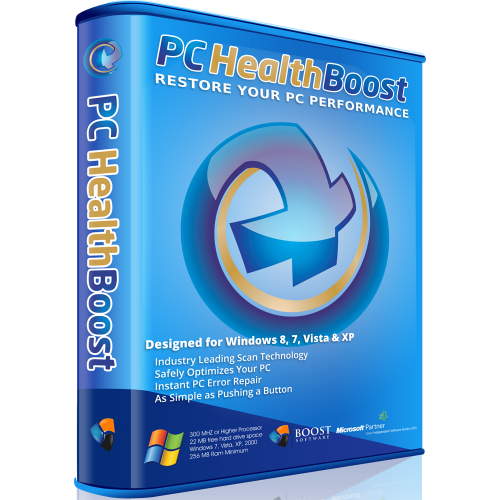 I do my best to keep Baby C's sticky fingers off the screen, and Simon's drool off the keyboard, but what about the inside? A great way to ensure your computer's internal health, is to download PC HealthBoost. It will not only help  with problems in the future, it can also fix problems that your computer currently suffers from! My BIGGEST computer pet peave is a slow start-up. Guess what helps with that? Yep! PC HealthBoost does! My computer starts up just like the first day I got it, now that I have downloaded PC HealthBoost!
What is another annoying computer ailment? How about error messages? Those really bug me! Well PC HealthBoost eliminates those as well!  PC HealthBoost helps with your overall computer performance, not just start up delays. The program is easy to understand, as well as easy to use, which is very important to me. They also have 24/7 Customer Support, another big plus! The only complaint I have is that I didn't find this sooner! It is easy to download, easy to get started, and easy to get your computer running like it used to.
Be sure that your computer meets the System Requirements:
PC HealthBoost™ operates best with the following minimum system specifications:
Microsoft Windows ®
PC HealthBoost™ is compatible with Windows 8, 7, Vista, XP Pro (& Home) 32 & 64 Bit
Minimum:
• Internet Access (To Register)
•1024 MB of RAM 
•10 MB of hard drive space
Recommended:
•Internet Access (For Updates) 
•2048 MB of RAM 
•50 MB of hard drive space.
Be sure to give PC HealthBoost a Like on Facebook, and a Follow on Twitter, to stay in touch, and show your support! When you download PC HealthBoost, be sure to come back here, and let me know what a difference it has made! I am a fan for life, and you will be too!
Disclosure: I was compensated for this post, however that did not effect my opinion in any way. The opinions expressed above are 100% my own, as per FTC Guidelines.